Thanks to the city of Sarasota, Lido Beach just got a bright new addition: a cerulean marker displaying how high sea levels are projected to rise in the next 100 years.
Here's the thing–the facts are scary. We said it.
To name just a few: In less than 15 years, by 2030, sea levels are expected to rise between 1.2 to 7.2 inches. Only 30 years later, in 2060, sea levels could rise as much as 0.4 to 2.4 feet.
 To put that in context, at 2 feet,
30 percent of St. Armands Circle and South Lido Beach
would be
underwater
. At three feet, that would include
access to Mote Marine and Ken Thompson Park
, as well as the intersection at Gulfstream and U.S. 41.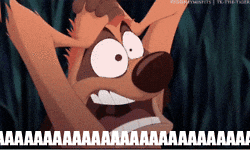 The city's sustainability manager, Stevie Freeman-Montes, who set up the sea level rise pole, says there are ways to combat sea level rise, like calculating one's carbon footprint online and wasting less food.
"It's really important to couple the conversation with what you can do and what we are doing," Freeman-Montes said. "…Cities are really at the forefront of experiencing the impacts."
That's all fine and dandy, but what about those beachfront houses and condos? Say goodbye (maybe).